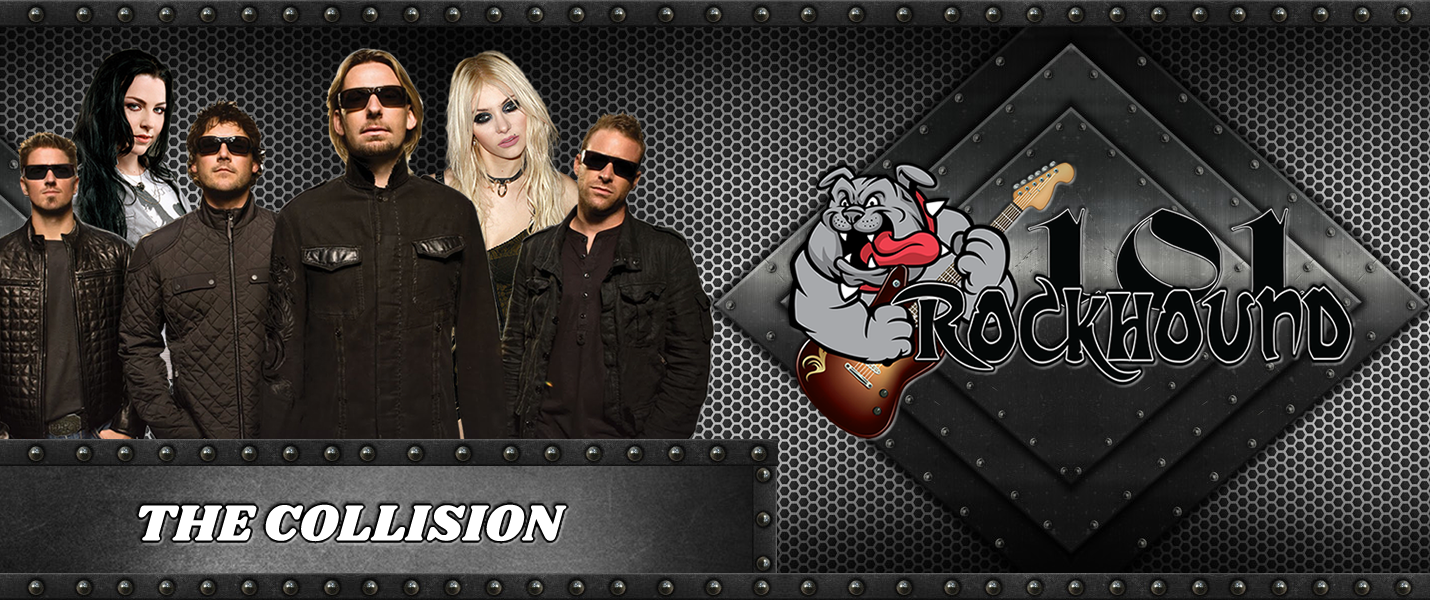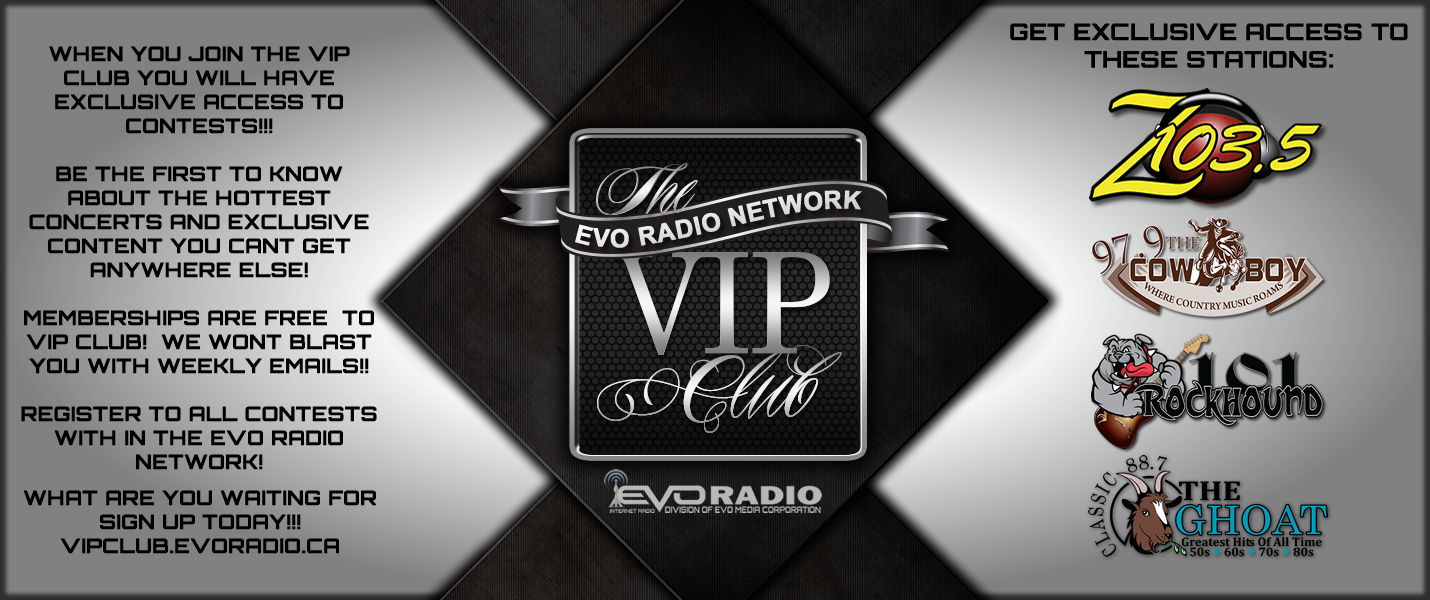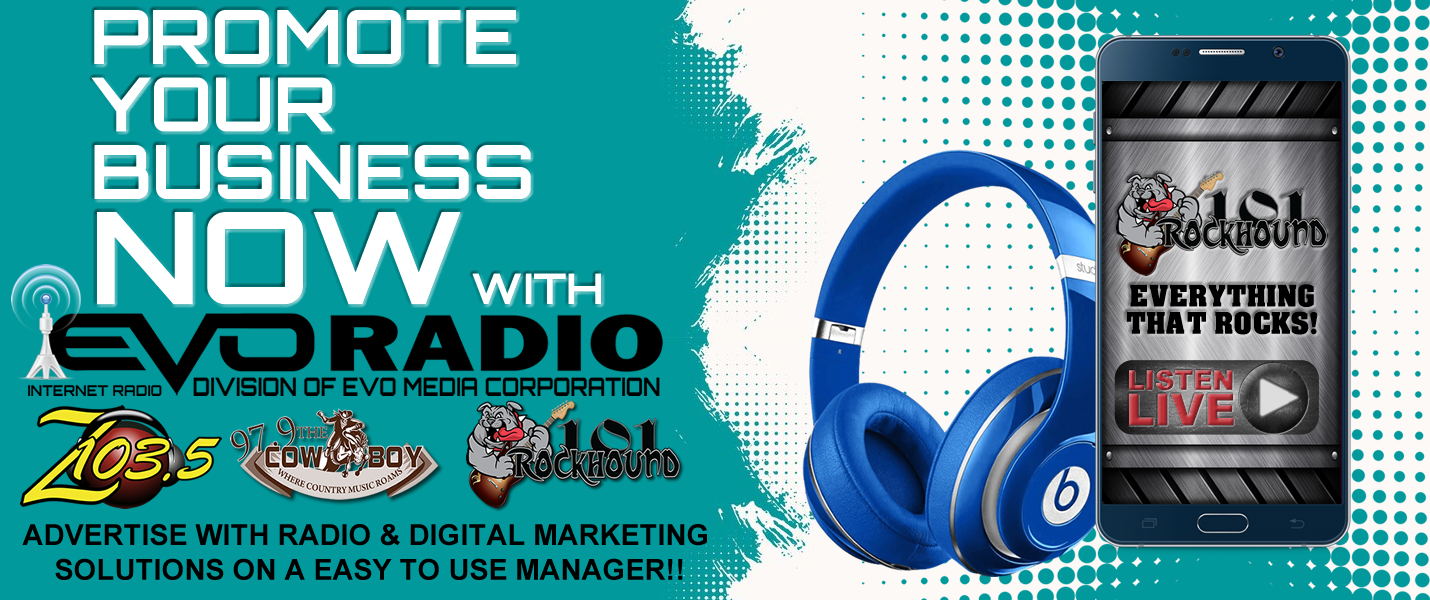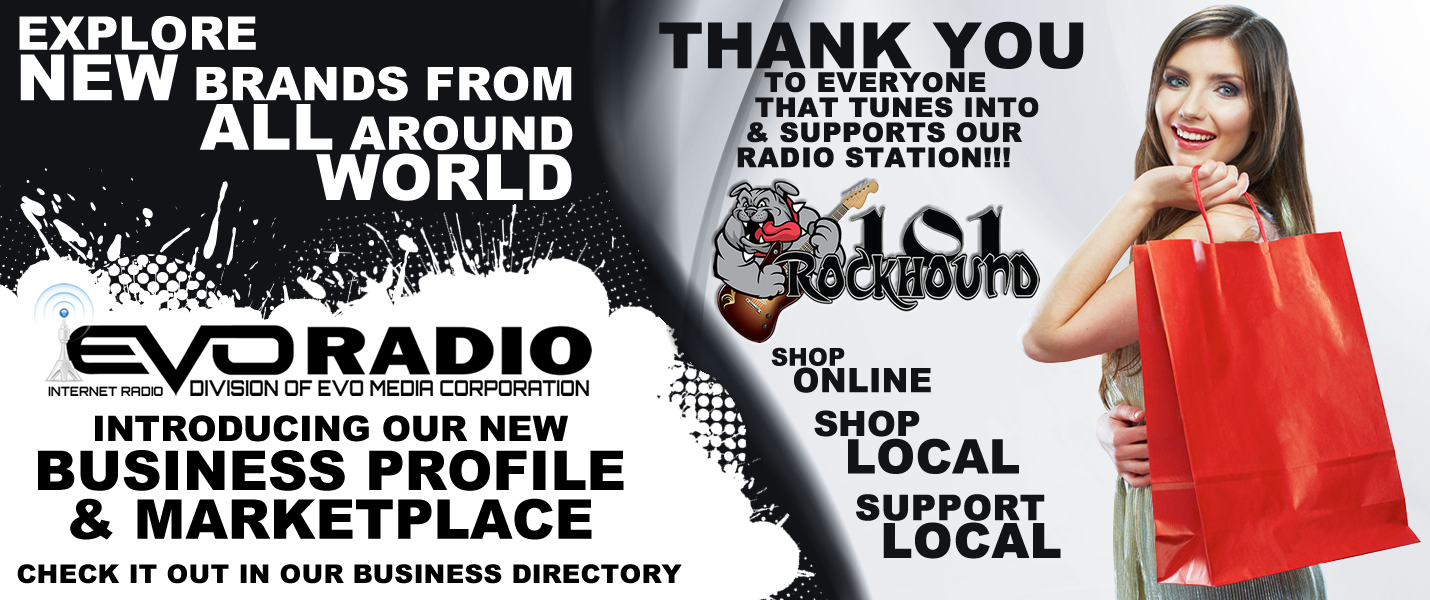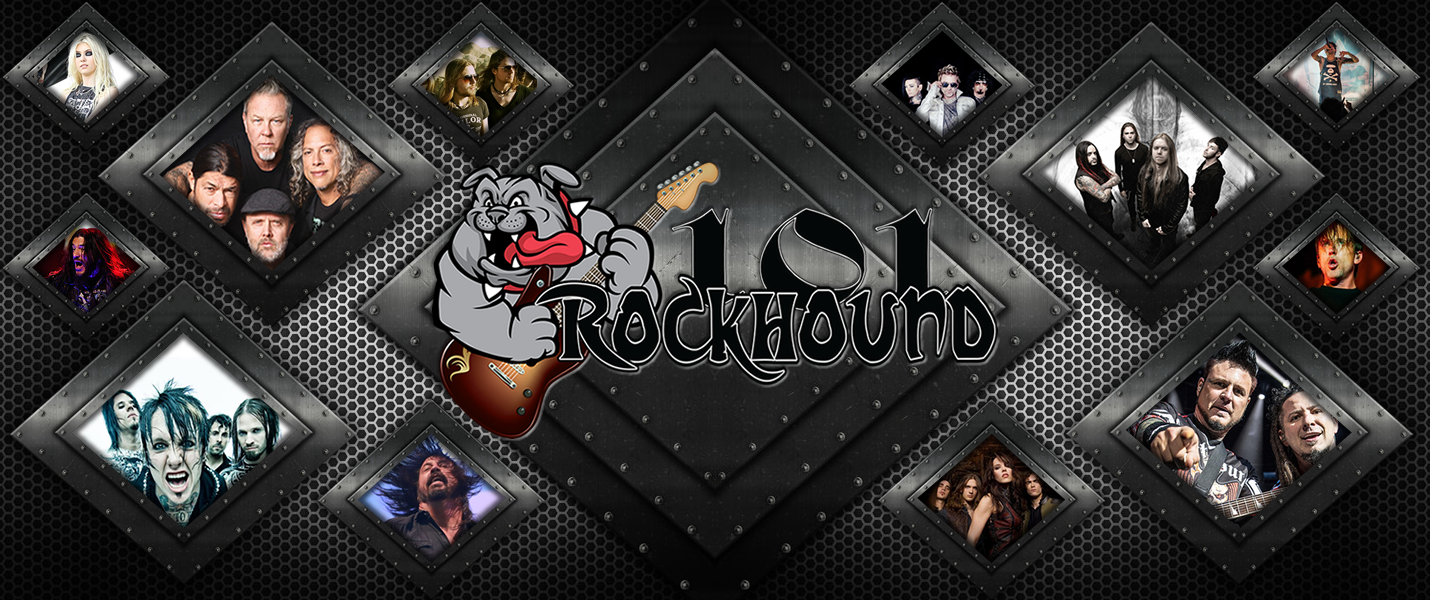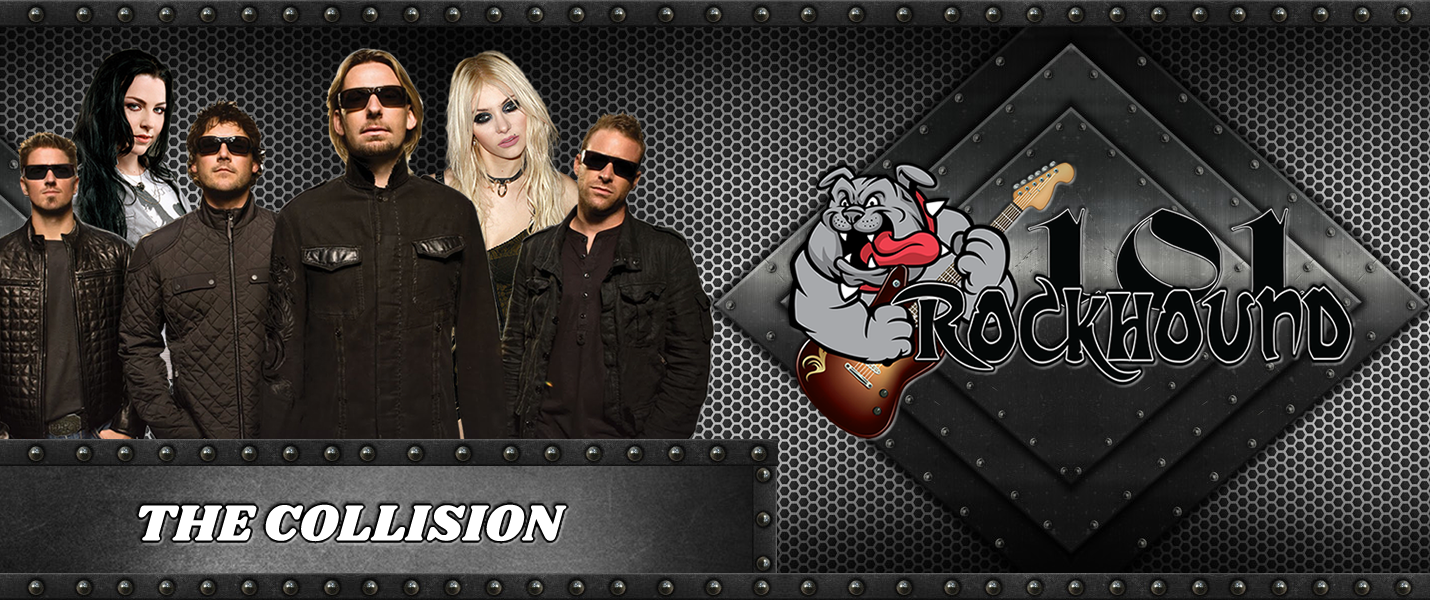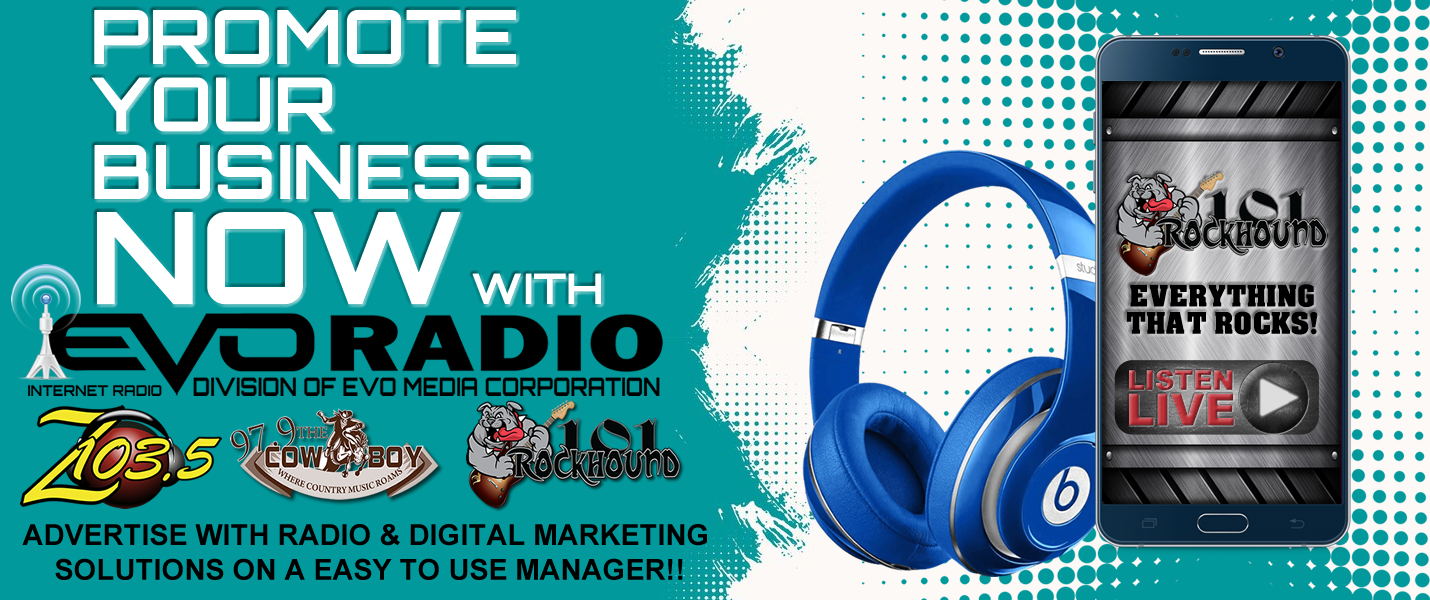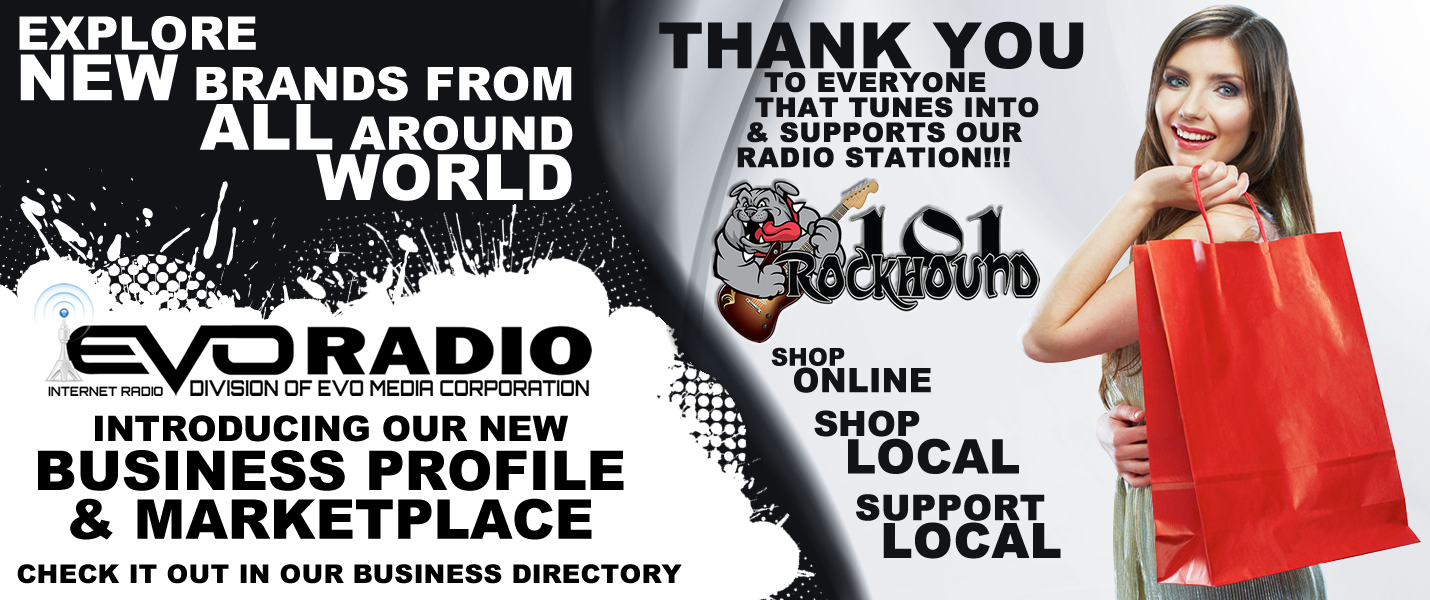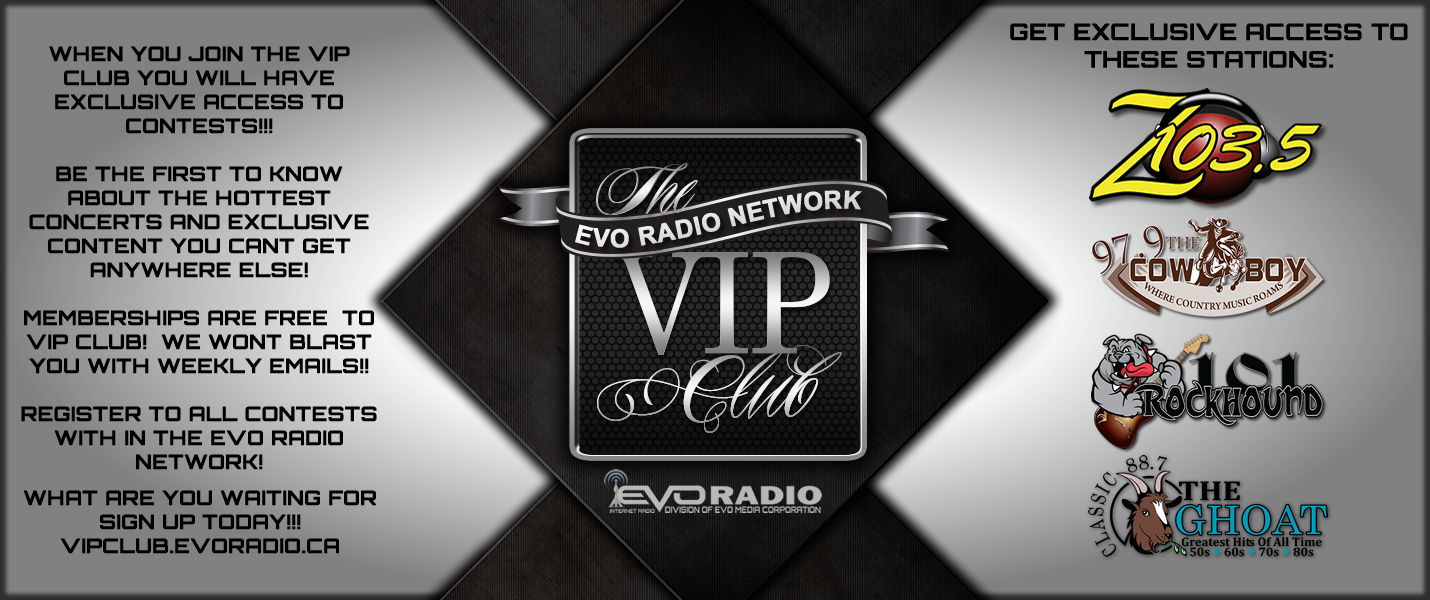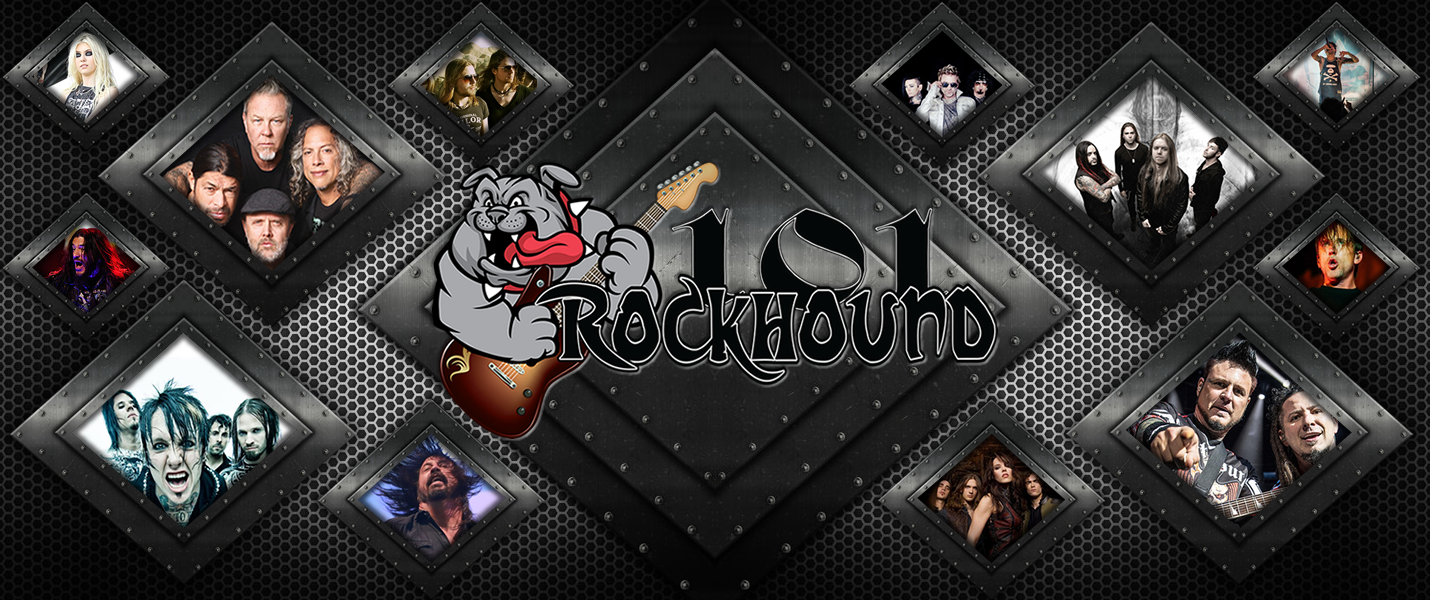 3 am
-12 ℃
OVERCAST CLOUDS
WIND: SSW 3 KM/H
GUSTING TO 3 KM/H

4 am
-13 ℃
OVERCAST CLOUDS
WIND: SSW 2 KM/H
GUSTING TO 3 KM/H

5 am
-14 ℃
OVERCAST CLOUDS
WIND: NW 2 KM/H
GUSTING TO 2 KM/H

6 am
-15 ℃
BROKEN CLOUDS
WIND: NNW 6 KM/H
GUSTING TO 6 KM/H

7 am
-15 ℃
SCATTERED CLOUDS
WIND: NNE 9 KM/H
GUSTING TO 10 KM/H

8 am
-15 ℃
SCATTERED CLOUDS
WIND: NNE 8 KM/H
GUSTING TO 14 KM/H

9 am
-9 ℃
SCATTERED CLOUDS
WIND: NE 9 KM/H
GUSTING TO 23 KM/H

10 am
-5 ℃
BROKEN CLOUDS
WIND: NE 10 KM/H
GUSTING TO 19 KM/H

TODAY
HIGH OF 0 ℃
LOW OF -15 ℃
OVERCAST CLOUDS

SATURDAY
HIGH OF -8 ℃
LOW OF -20 ℃
OVERCAST CLOUDS

SUNDAY
HIGH OF -6 ℃
LOW OF -17 ℃
OVERCAST CLOUDS

MONDAY
HIGH OF -14 ℃
LOW OF -25 ℃
OVERCAST CLOUDS

TUESDAY
HIGH OF -8 ℃
LOW OF -20 ℃
LIGHT SNOW

WEDNESDAY
HIGH OF -7 ℃
LOW OF -18 ℃
OVERCAST CLOUDS

THURSDAY
HIGH OF -4 ℃
LOW OF -16 ℃
BROKEN CLOUDS

FRIDAY
HIGH OF -3 ℃
LOW OF -14 ℃
OVERCAST CLOUDS




EVO Radio Is Proud To Announce Our VIP Club Rebranding Is Completed!!




You May Be Asking What Is VIP Club?

It is where our members can win free stuff through our network of Radio Stations!!




Signing Up Is Free and with 1 confirmed contest to be announced in the coming weeks!!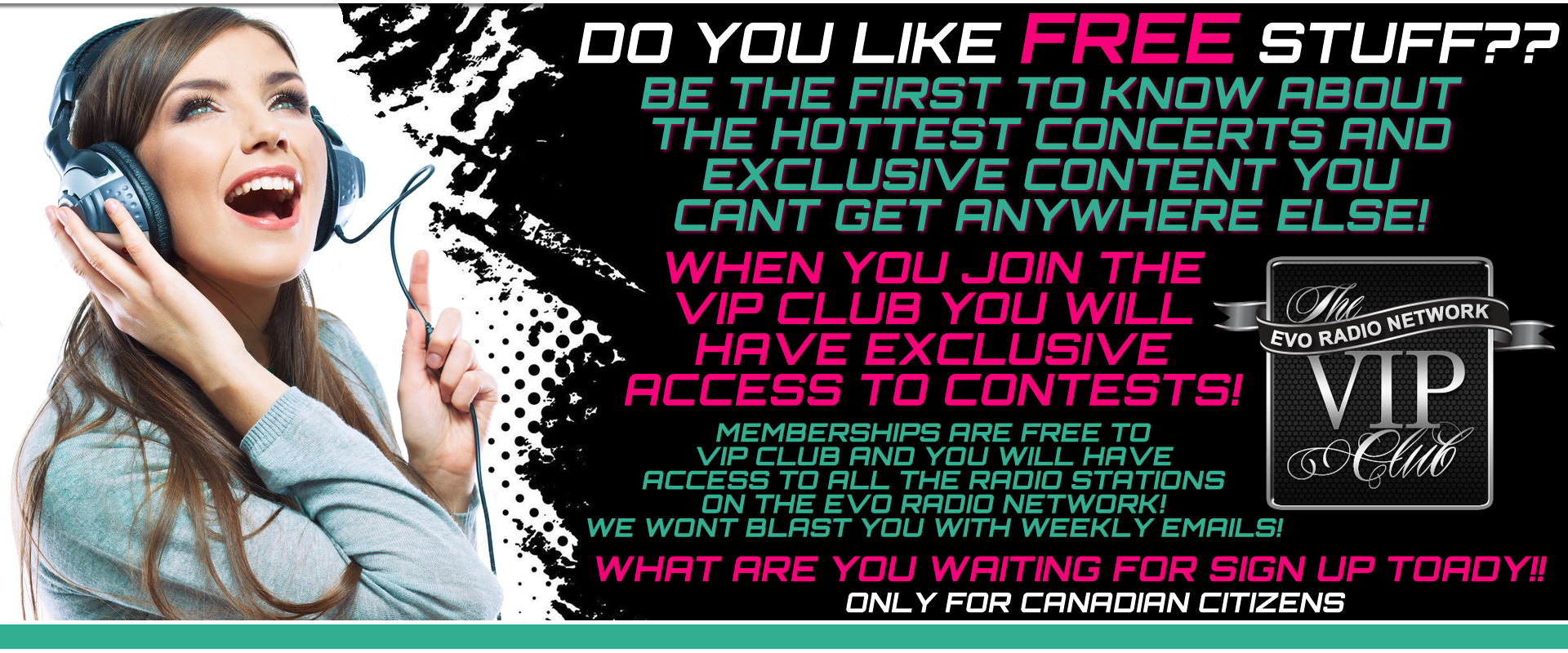 Killswitch Engage has announced a batch of spring U.S. tour dates.
The four-date headlining outing begins April 10 in Baltimore and includes stops in Charlotte, North Carolina, on April 11; Norfolk, Virginia, on April 13; and Cleveland, Ohio, on April 15.
Tickets go on sale this Friday, February 24, at 10 a.m. local time. Visit KillswitchEngage.com for all ticket info.
In other KsE news, the bands ex-frontman Howard Jones is teasing a collaboration with guitarist Adam Dutkiewicz. In an Instagram post, Jones shared a photo of him and Adam D alongside the caption, Sushi and going over new demos. Its happening.
Jones sang in Killswitch from 2002 to 2012 during original vocalist Jesse Leachs hiatus from the band. He reunited with the group for a song on their most recent album, 2019s Atonement.
In advance of their headlining Rise of the Machines tour with special guests Dope, Fear Factory and more, Static-X have just unveiled an all-new mask and outfit for the anonymous frontman known only by the pseudonym Xer0.
To showcase the latest evolution of Xer0, Static-X partnered with Eddie Yang of Deity Creative, a notable costume designer and prop maker whose work has been featured in big name movies such as Avatar, Iron Man, Robocop, The Amazing Spider-Man, Terminator: Salvation, Man of Steel and more.
Yang, alongside creative director Edsel Dope (who just dropped a new Dope album, Blood Money Part Zer0, today - Feb. 24) and Ed McDonough of ECCO Studios, have provided Xer0, the figurehead paying tribute to the late Wayne Static onstage with StaticX, with a well-timed update.
View additional photos of Xer0 below.
About getting to work with Static-X, Yang enthuses, I have always been a metal fan and have listened to Static-X since their first release Wisconsin Death Trip. I am honored to contribute to Waynes legacy and to work with the band on their incredible vision for evolving Static-X and Xer0 into something that is truly unique. This project finally combined my passion for character design and metal music into one big check-off the bucket list!
"Eddie is a genius," adds Xer0, We wanted to evolve the Xer0 character into a more cybernetic/robotic figure for the Rise Of The Machine Tour and Eddie absolutely fucking killed it!!!!!!!
Bassist Tony Campos states, "Eddie took the mask to a level that we never imagined possible, and we are so stoked with the result.
Not only does Static-Xs tour kick off tomorrow (Feb. 25), the group, also comprised of the surviving Wisconsin Death Trip lineup with the blessing of Waynes family, recently announced the Project: Regeneration Vol. 2 album. The record follows Vol. 1, which came out in 2020, and features the final recordings of Wayne Statics original vocals amid the 13 tracks, one being a cover of Nine Inch Nails Terrible Lie.
See the music video for that cover here and look for the album to be released on Nov. 3 later this year.
After a big year in 2022, which included a summer tour supporting Rob Zombie and Mudvayne and openers Powerman 5000, Static-X are hitting the road again hard with North American dates from Feb. 25 through April 15 on the books. Head here to see all the upcoming stops and, for tickets, visit this location.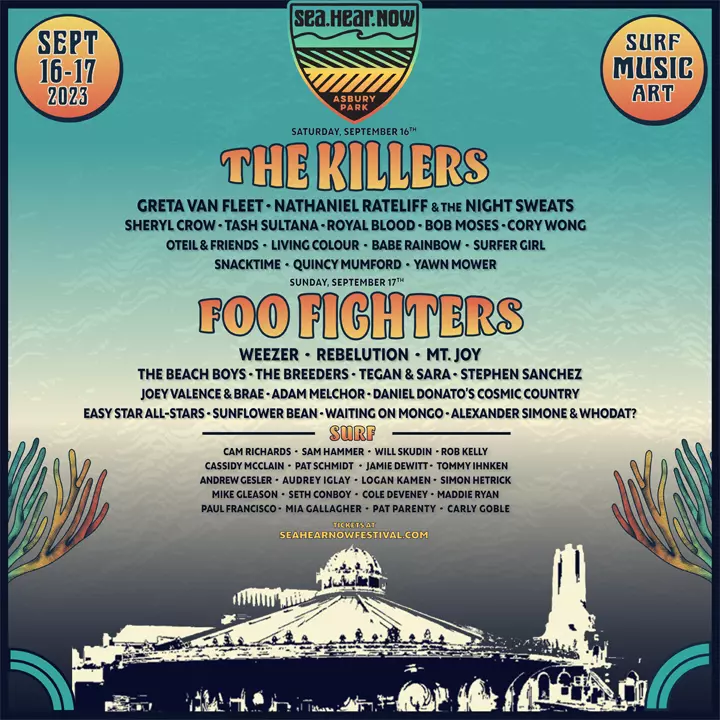 Foo Fighters and The Killers will head up the two-day 2023 Sea.Hear.Now Festival set to take place Sept. 16 and 17 at Bradley Park in Asbury Park, New Jersey. Organizers have now revealed the full lineup, which can be seen below, as well as the top surfers who will be displaying their skills as the event as well.
The Killers will headline Night 1 of the festivities on Saturday, Sept. 16, joined on the bill by Greta Van Fleet, Nathaniel Rateliff & the Night Sweats, Sheryl Crow, Tash Sultana, Royal Blood, Bob Moses, Cory Wong, Oteil & Friends, Living Colour, Babe Rainbow, Surfer Girl, Snacktime, Quincy Mumford and Yawn Mower.
Foo Fighters get to close out the music weekend on Sunday, Sept. 16, taking the stage after Weezer, Rebelution, Mt. Joy, The Beach Boys, The Breeders, Tegan & Sara, Stephen Sanchez, Joey Valence & Brae, Adam Melchor, Daniel Donatos Cosmic Country, Easy Star All-Stars, Sunflower Bean, Waiting on Mongo and Alexander Simone & Whodat?.
For the sea portion of the weekend, surf enthusiast can catch Cam Richards, Sam Hammer, Will Skudin, Rob Kelly, Cassidy McClain, Pat Schmidt, Jamie Dewitt, Tommy Ihnken, Andrew Gesler, Audry Iglay, Logan Kamen, Simon Hetrick, Mike Gleason, Seth Conboy, Cole Deveney, Maddie Ryan, Paul Francisco, Mia Gallagher, Pat Parenty and Carly Goble all showcasing their wave-riding talents during the North Beach Rumble surf contest. The surf contest takes place between the Surf and Sand stages, with the surfers competing in a team format.
Sea.Hear.Now will also feature artist installations, with the Stoke Henge area playing host to visual artist Pork Chop, Jersey Shore artist Jay Alders leading panels and a variety of local artists featured on the boardwalk. Meanwhile, Bradley Park will play host to the Transparent Gallery of artwork from participating festival musicians and provide a space for special pop-up performances.
The festival pre-sale starts this Thursday (Feb. 9) at 10AM ET. Head here to get an access code for the pre-sale.
Death Grips have waken from their post-COVID slumber, announcing their first tour after nearly four years off the road.
The hyper aggressive and experimental rap-rock hybrid act were added to a number of festival bills for 2023, including Sick New World, Primavera Sound and Outbreak Festival, but it turns out those performances won't be one-offs.
Death Grips will begin their 2023 North American tour on May 4 in Portland, Ore. and stick around the west until May 21. After a break, they'll reemerge in the summer, hitting the rest of the U.S. and Canada until Oct. 7.
Check out the full list of dates below.
Death Grips 2023 North American Tour Dates
May 04 - Portland, Ore. @ Revolution Hall
May 05 - Vancouver, British Columbia @ Harbour Event & Convention Center
May 06 - Seattle, Wash. @ Showbox Sodo
May 08 - Salt Lake City, Utah @ The Union Event Center
May 09 - Denver, Colo. @ Ogden Theatre
May 11 - Phoenix, Ariz. @ The Van Buren
May 12 - San Diego, Calif. @ The Observatory North Park
May 13 - Las Vegas, Nev. @ Sick New World Fest
May 16 - San Francisco, Calif. @ The Warfield
May 17 - Los Angeles, Calif. @ Hollywood Palladium
May 18 - Santa Ana, Calif. @ The Observatory
May 20 - San Francisco, Calif. @ The Warfield
May 21 - Los Angeles, Calif. @ Hollywood Palladium
Jul. 21 - Tucson, Ariz. @ Rialto Theatre
Jul. 22 - Albuquerque, N.M. @ Revel Entertainment Center
Jul. 25 - Kansas City, Mo. @ Arvest Bank Theatre At the Midland
Jul. 26 - Chesterfield, Mo. @ The Factory
Jul. 28 - Louisville, Ky. @ Old Foresters Paristown Hall
Jul. 29 - Indianapolis, Ind. @ Egyptian Room at Old National Centre
Jul. 30 - Grand Rapids, Mich. @ GLC Live at 20 Monroe
Aug. 1 - Newport, Ky. @ MegaCorp Pavilion
Aug. 2 - Cleveland, Ohio @ Agora Theater & Ballroom
Aug. 4 - Sayreville, N.J. @ Starland Ballroom
Aug. 5 - New Haven, Conn. @ College Street Music Hall
Aug. 7 - Pittsburgh, Pa. @ Stage AE
Aug. 8 - Washington, D.C. @ The Anthem
Aug. 9 - New York, N.Y. @ Terminal 5
Aug. 11 - Raleigh, N.C. @ The Ritz
Aug. 12 - Charlotte, N.C. @ The Fillmore Charlotte
Aug. 13 - Asheville, N.C. @ Rabbit Rabbit
Sept. 13 - Minneapolis, Minn. @ The Filmore
Sept. 16 - Chicago, Ill. @ Riot Fest
Sept. 17 - Detroit, Mich. @ The Filmore Detroit
Sept. 18 - Toronto, Ontario @ Danforth Music Hall
Sept. 20 - Boston, Mass. @ House Of Blues
Sept. 21 - Brooklyn, N.Y. @ Brooklyn Steel
Sept. 23 - Philadelphia, Pa. @ Union Transfer
Sept. 25 - Nashville, Tenn. @ Brooklyn Bowl Nashville
Sept. 26 - Atlanta, Ga. @ Buckhead Theatre
Sept. 28 - Orlando, Fla. @ The Vanguard
Sept. 29 - Fort Lauderdale, Fla. @ Revolution Live At The Backyard
Sept. 30 - St. Petersburg, Fla. @ Janus Live
Oct. 02 - New Orleans, La. @ The Filmore New Orleans
Oct. 03 - Houston, Texas @ The Bayou Music Center
Oct. 05 - Austin, Texas @ Emos
Oct. 06 - Dallas, Texas @ South Side Ballroom
Oct. 07 - Austin, Texas @ Emos