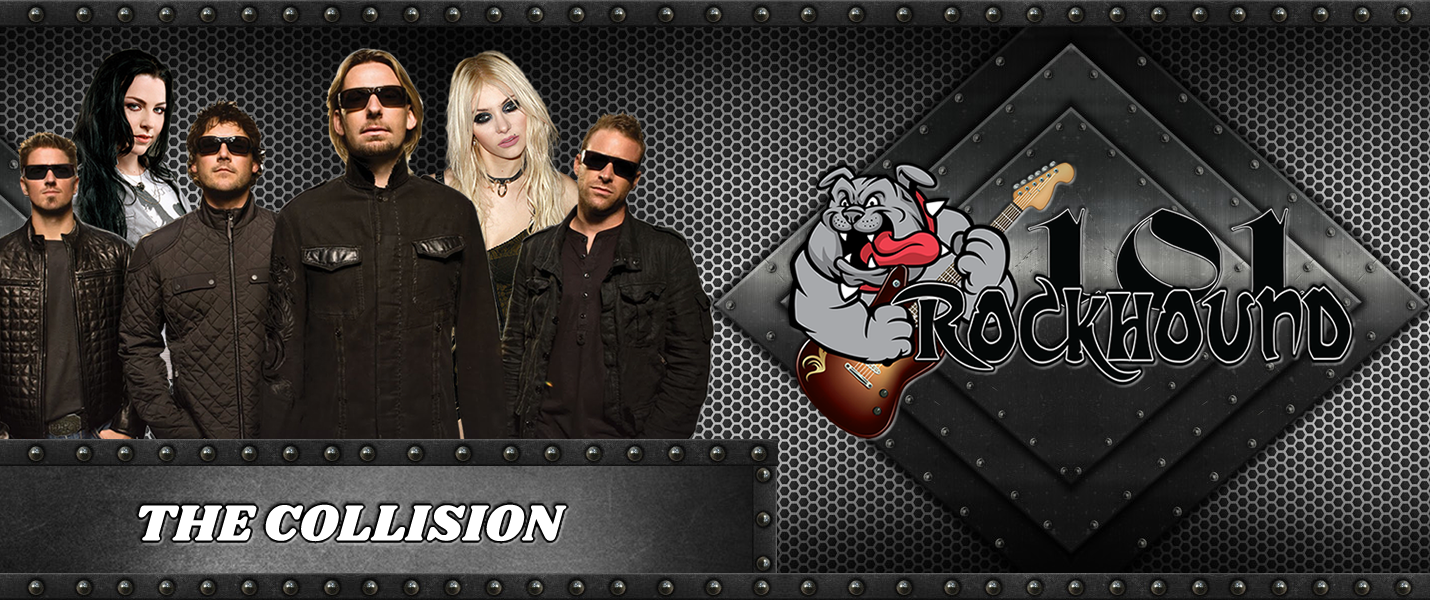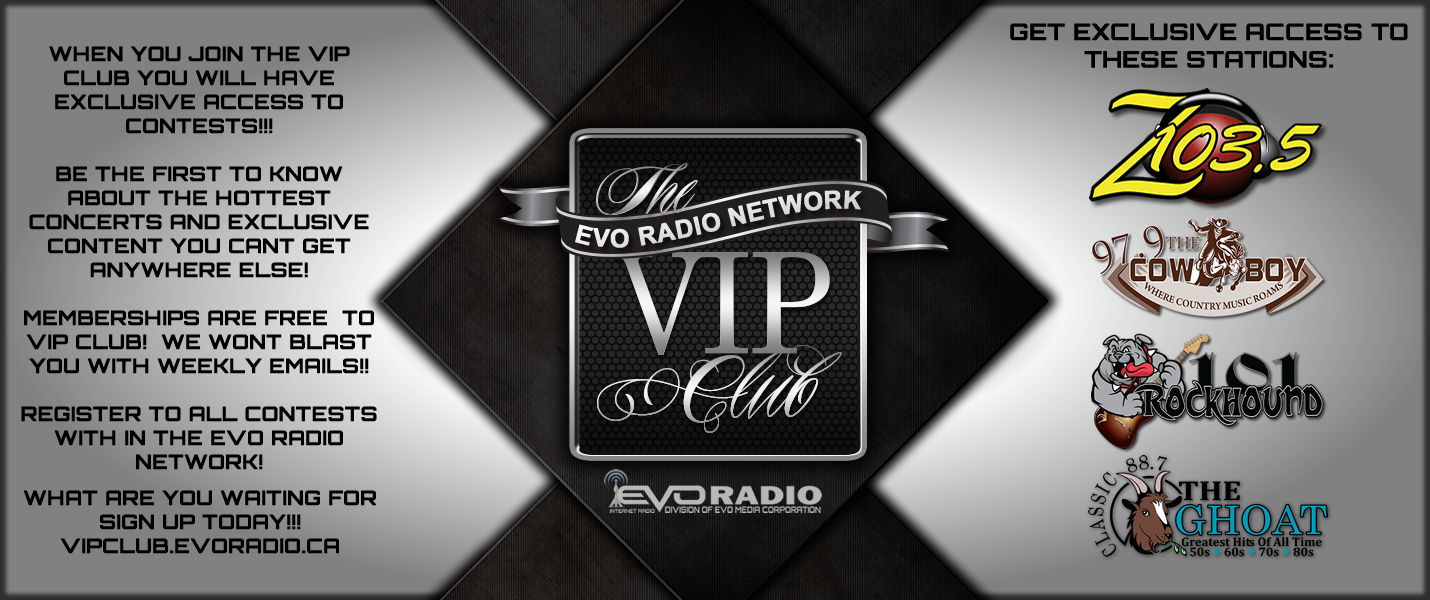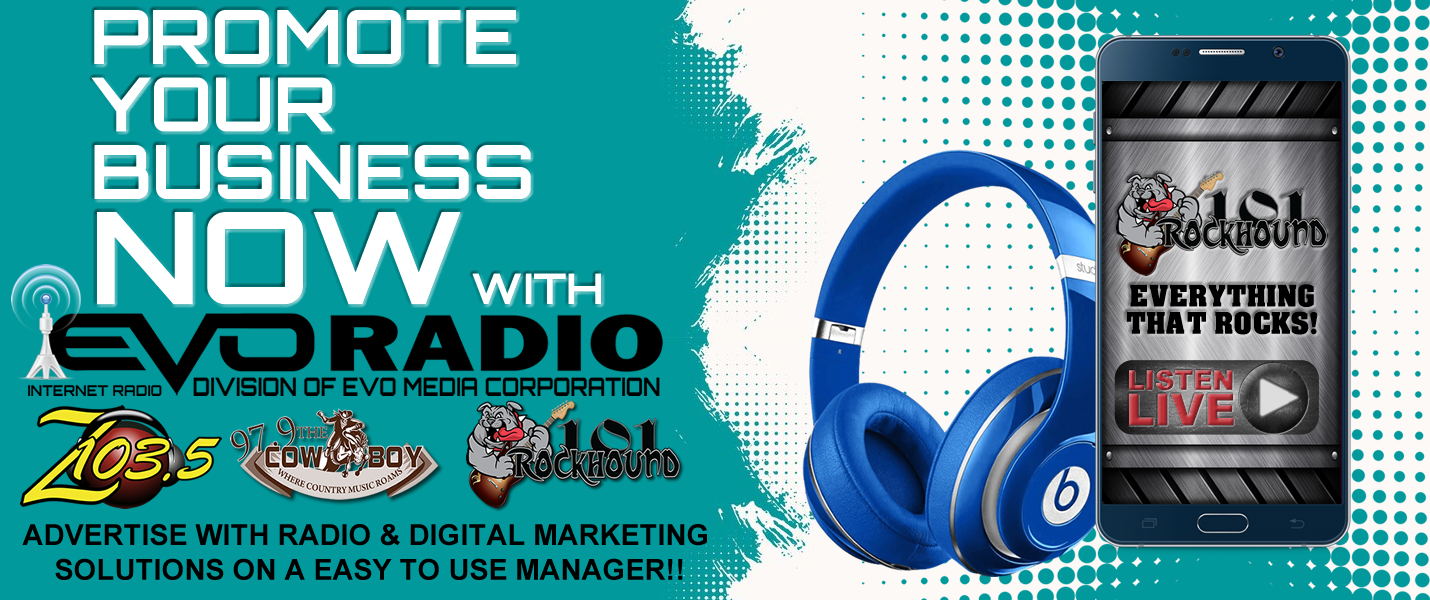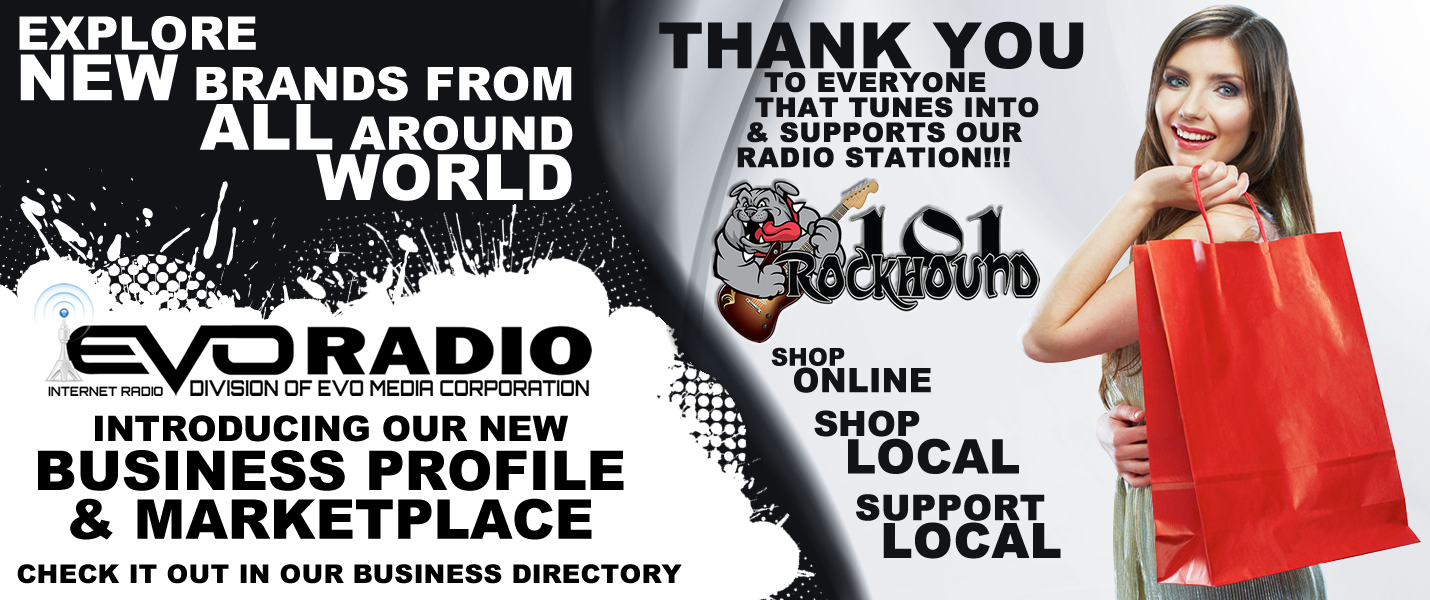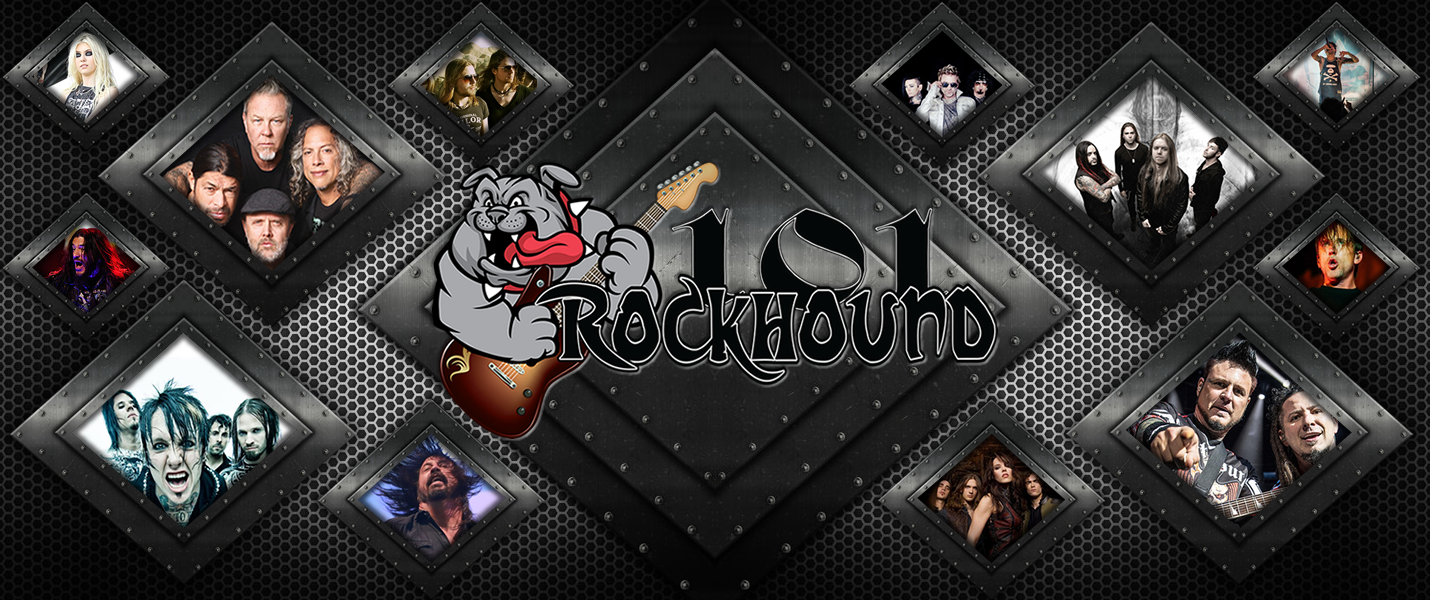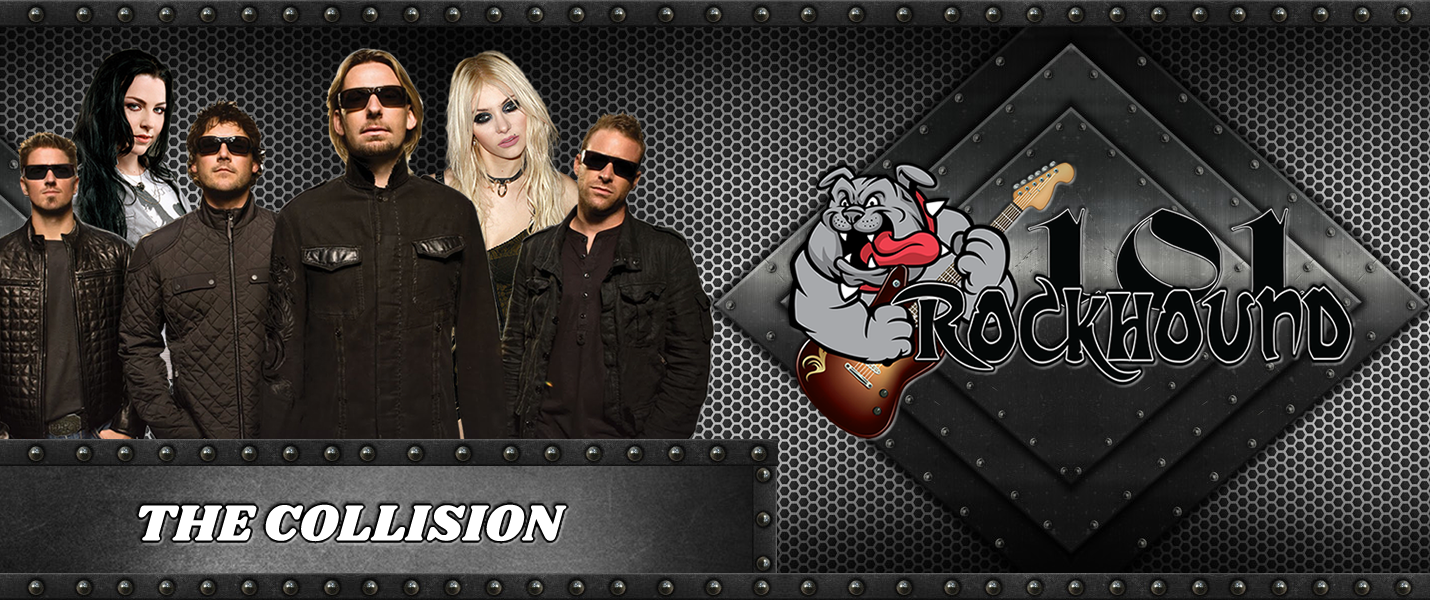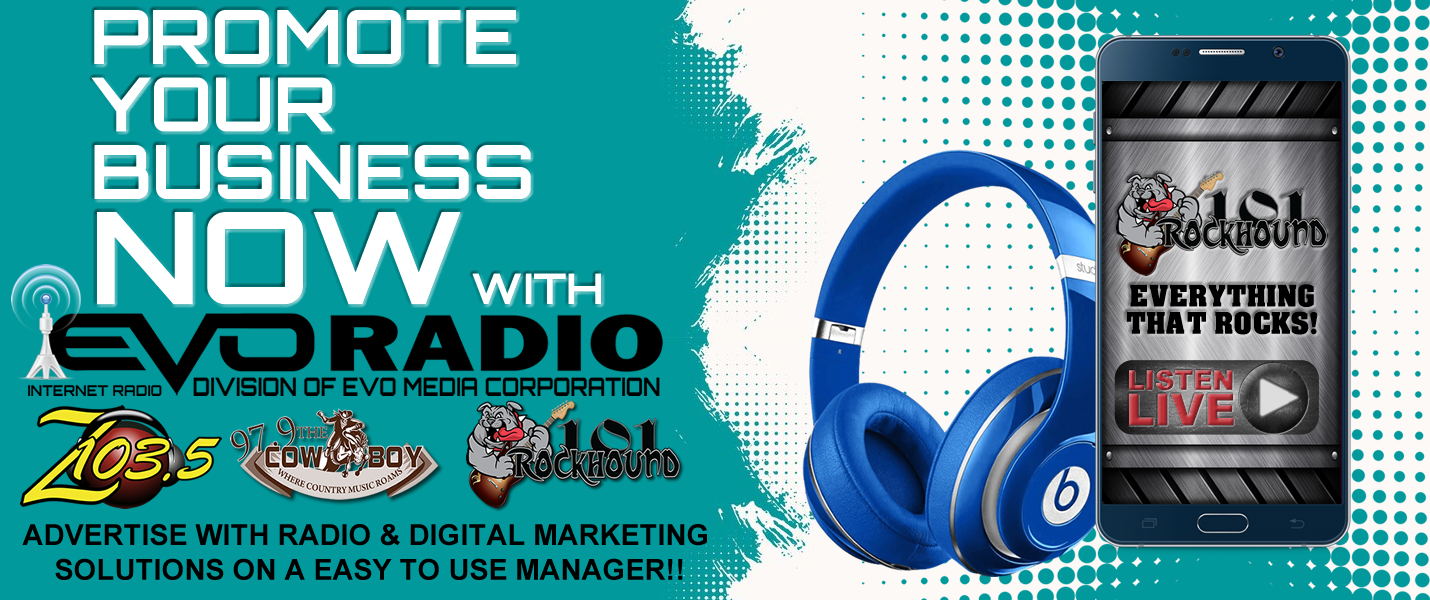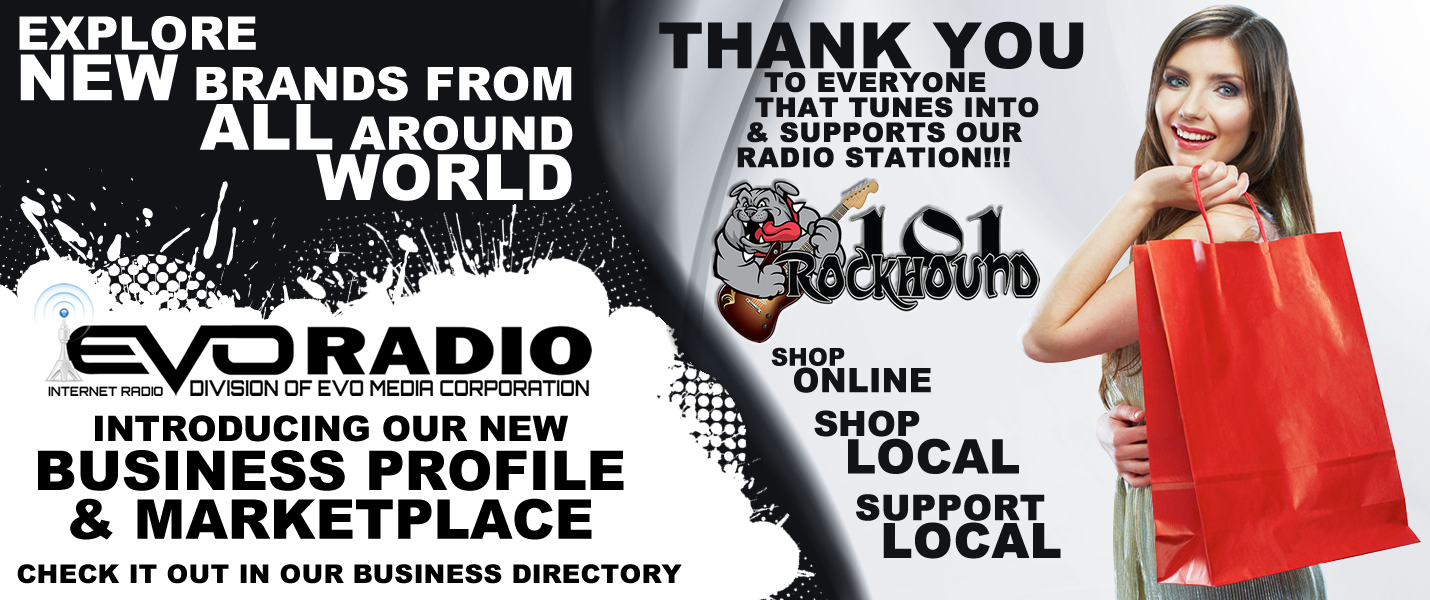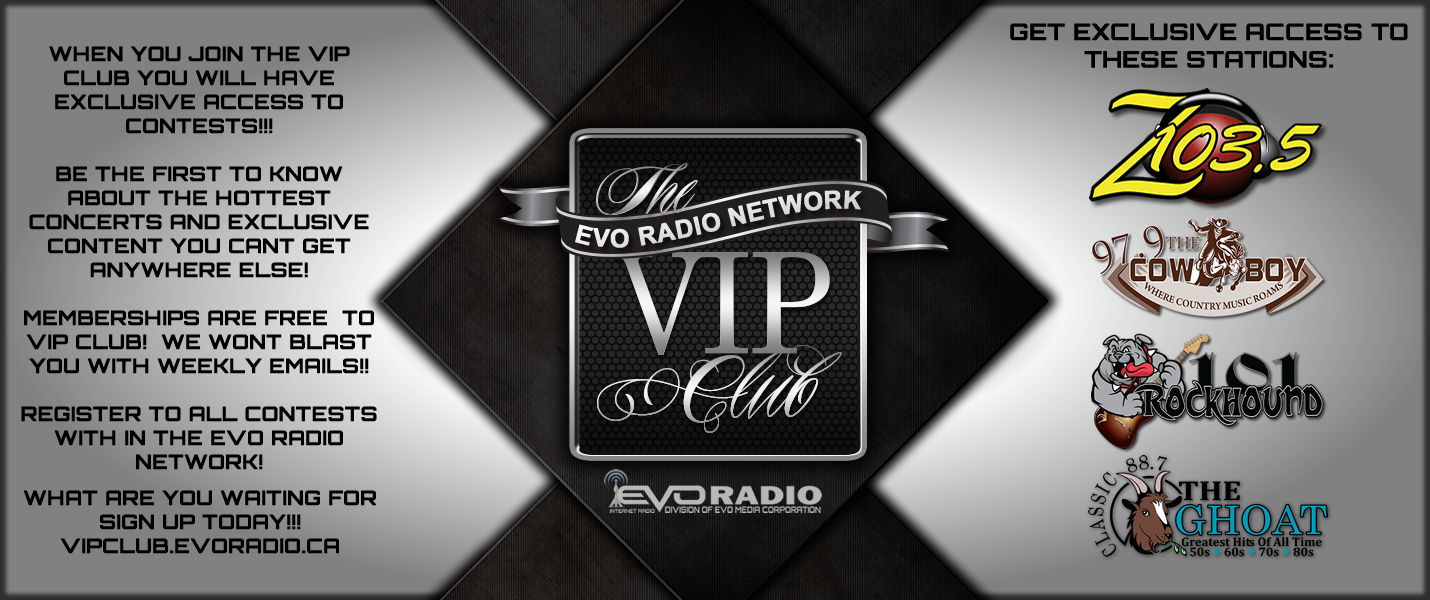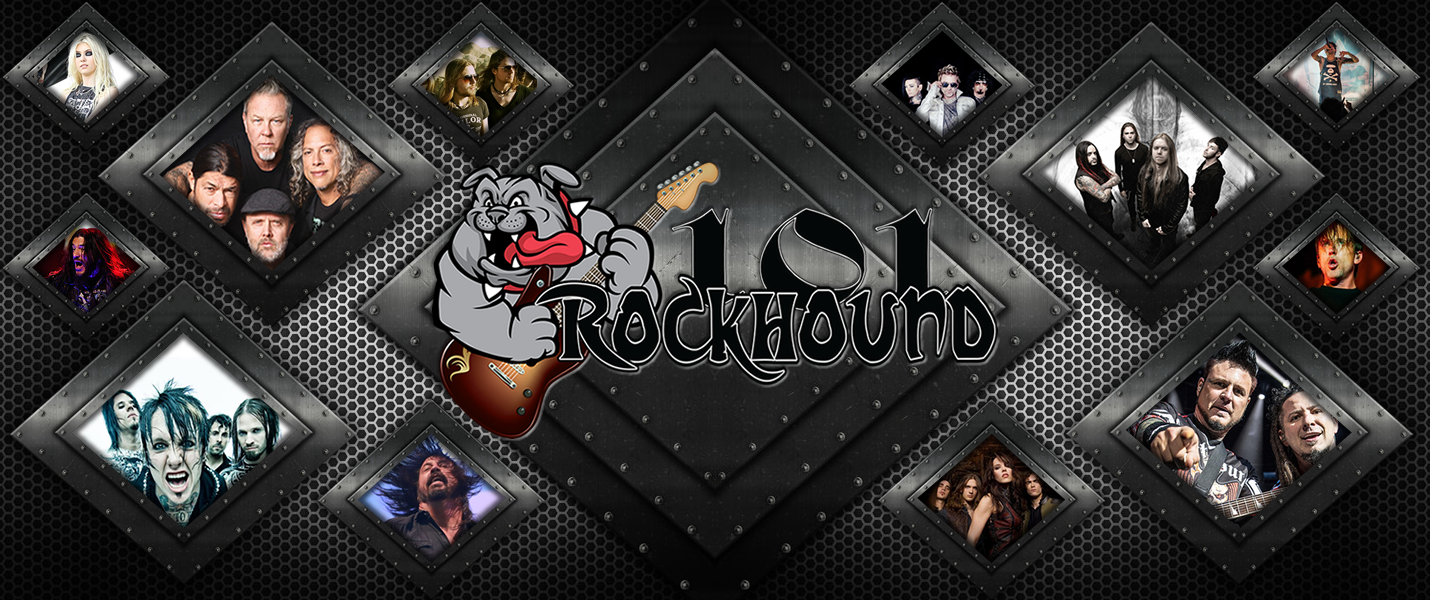 11 pm
-5 ℃
BROKEN CLOUDS
WIND: S 12 KM/H
GUSTING TO 25 KM/H

12 am
-5 ℃
BROKEN CLOUDS
WIND: S 11 KM/H
GUSTING TO 20 KM/H

1 am
-5 ℃
BROKEN CLOUDS
WIND: S 11 KM/H
GUSTING TO 18 KM/H

2 am
-4 ℃
BROKEN CLOUDS
WIND: SSE 13 KM/H
GUSTING TO 23 KM/H

3 am
-4 ℃
OVERCAST CLOUDS
WIND: SSE 14 KM/H
GUSTING TO 27 KM/H

4 am
-3 ℃
OVERCAST CLOUDS
WIND: SSE 15 KM/H
GUSTING TO 33 KM/H

5 am
-2 ℃
OVERCAST CLOUDS
WIND: SSE 17 KM/H
GUSTING TO 36 KM/H

6 am
-1 ℃
OVERCAST CLOUDS
WIND: SSE 18 KM/H
GUSTING TO 39 KM/H

TODAY
HIGH OF 0 ℃
LOW OF -5 ℃
CLEAR SKY

SUNDAY
HIGH OF 2 ℃
LOW OF -5 ℃
OVERCAST CLOUDS

MONDAY
HIGH OF -3 ℃
LOW OF -10 ℃
LIGHT SNOW

TUESDAY
HIGH OF -10 ℃
LOW OF -15 ℃
LIGHT SNOW

WEDNESDAY
HIGH OF -15 ℃
LOW OF -24 ℃
SCATTERED CLOUDS

THURSDAY
HIGH OF -10 ℃
LOW OF -16 ℃
OVERCAST CLOUDS

FRIDAY
HIGH OF -14 ℃
LOW OF -23 ℃
SNOW

SATURDAY
HIGH OF -15 ℃
LOW OF -25 ℃
SNOW


As 2022 winds down, the 2023 tour season is starting to fill up, and one of early 2023s top touring bills figures to be the co-headlining trek featuring Theory of a Deadman and Skillet. The two veteran bands will be hitting the road with Saint Asonia supporting, making for one great night of rock.
The Rock Resurrection Tour kicks off Feb. 17 in Gary, Indiana, heading east before circling back across the country for the tours conclusion March 26 in Los Angeles. All of the dates, cities and venues can be seen toward the bottom of this post.
"We're super stoked to be touring with our good friends in Skillet and Saint Asonia this winter," shares Theory of a Deadman's frontman Tyler Connolly. "We're also really looking forward to playing new material for our fans!!"
We are so excited to be touring with our friends from Theory again!, says Skillets John Cooper. It's been several years since our last tour together, and this time we are also joined by our friends in Saint Asonia. We are looking forward to kicking off 2023 the right way by joining forces for a super-charged rock show! Panheads get ready!
Theory of a Deadman recently released their new song Dinosaur, which at current serves as a stand-alone single, but could eventually be part of their next studio album. Skillet, meanwhile, are touring in support of their early 2022 album, Dominion. Saint Asonia have divvied up their 2022 output between two EPs, Introvert and Extrovert, with the second EP set to drop this Friday (Nov. 18).
The artist presale will being tomorrow (Nov. 15) while other presales will follow on Wednesday and Thursday at 10AM local time. The general public on sale will be this Friday (Nov. 18) at 10AM local time. You can get your tickets through either Theory of a Deadman or Skillets websites.
Theory of a Deadman + Skillet With Saint Asonia 2023 Tour
Feb. 17 — Gary, Ind. @ Hard Rock Live
Feb. 18 — Green Bay, Wis. @ EPIC Event Center
Feb. 19 — East Moline, Ill. @ The Rust Belt
Feb. 21 — Milwaukee, Wis. @ Eagles Ballroom Club Stage
Feb. 22 — Detroit, Mich. @ The Fillmore
Feb. 24 — Reading, Pa. @ Santander Arena - Theater
Feb. 25 — Boston, Mass. @ Roadrunner
Feb. 26 — Bangor, Maine @ Cross Insurance Center
Feb. 28 — Sayreville, N.J. @ Starland Ballroom **
March 1 — Rochester, N.Y. @ Main Street Armory
March 3 — Cleveland, Ohio @ Agora Theatre
March 4 — Mt. Pleasant, Mich. @ Soaring Eagle Casino - Theatre
March 5 — Cincinnati, Ohio @ AJB Music Center
March 7 — Nashville, Tenn. @ Brooklyn Bowl **
March 8 — Pikeville, Ky. @ Appalachian Wireless Arena
March 10 — St Louis, Mo. @ The Factory
March 11 — Springfield, Mo. @ Shrine Mosque
March 12 — Tulsa, Okla. @ Tulsa Theater
March 14 — Houston, Texas @ Bayou Music Center
March 15 — Dallas, Texas @ The Factory
March 17 — Kansas City, Mo. @ Midland Theatre
March 18 — Omaha, Neb. @ Baxter Arena
March 19 — Denver, Colo. @ Mission Ballroom
March 21 — Las Vegas, Nev. @ Brooklyn Bowl **
March 22 — Phoenix, Ariz. @ First Arizona Federal Theater
March 24 — Reno, Nev. @ Grand Sierra Resort – Grand Theatre
March 25 — Wheatland, Calif. @ Hard Rock Live
March 26 — Los Angeles, Calif. @ The Wiltern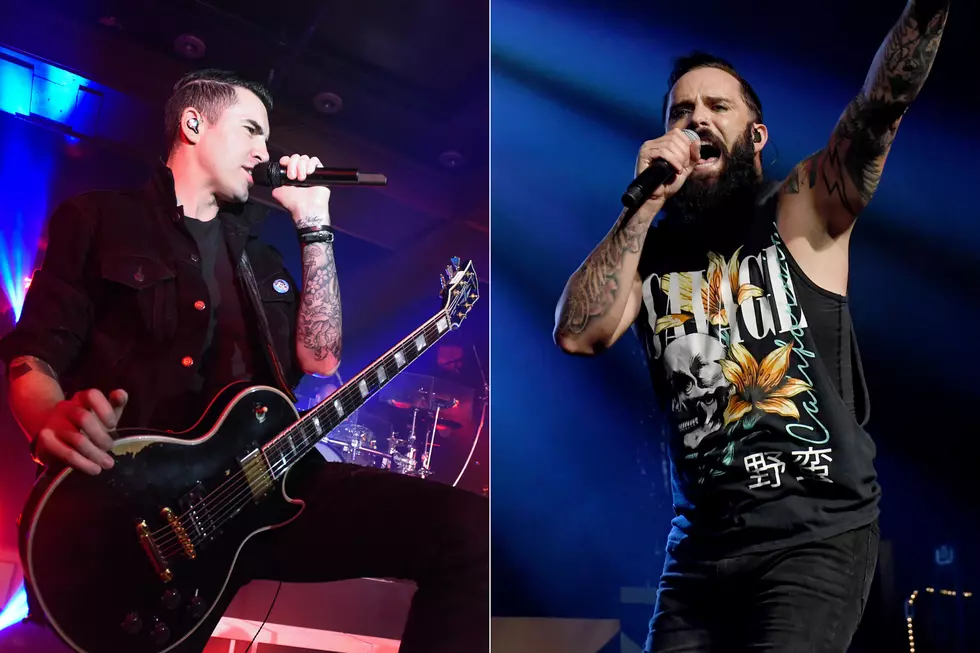 Nickelback is getting a spot in the Canadian Music Hall of Fame.
The rock hitmakers from Hanna, Alta. have been named as the latest inductees into the illustrious home of Canadas top music talent.
Lead singer Chad Kroeger and his bandmates Mike Kroeger, Ryan Peake and Daniel Adair, will be ushered into the Hall of Fame at the Juno Awards in Edmonton next year on March 13.
The 12-time Juno winners, whose hit singles include How You Remind Me and Rockstar, will also perform on the live Junos broadcast.
The bands induction announcement was part of a media event Monday in Edmonton where organizers said Calgary native Tate McRae would be among this years performers.
They also confirmed the return of several Juno Week events that were paused during the pandemic.
The Juno Cup, a Canadian celebrity hockey showdown, the Juno Songwriters Circle and Juno Fan Fare, an event where fans can meet the musicians, are back on the calendar in the week leading up to the big show.
Canadian music manager Ron Sakamoto will be the recipient of the Walt Grealis Special Achievement Award for his lifelong contributions to the countrys music industry.
Fever 333 have canceled all of their upcoming tour dates, with plans to resume performing in the spring. Following the departures of Stephen Harrison and Aric Improta last month, frontman Jason Aalon Butler assured the band will continue, but in a new statement, he explained that the group needs time to reset.
As difficult as this decision was to make, Fever 333 will be placing all live activity on hold until Spring 2023 in order to give everyone the best experience possible, the statement reads. Taking this time to reset and prepare will help reach that goal. On behalf of the project I want to thank you all so much for the energy and support you continue to offer. You were promised a new and exciting era of Fever 333 and that is what youll get.
Fever 333 had a handful of concerts scheduled for late 2022 and early 2023. Ticketholders will receive a refund for all headlining shows.
Both Harrison and Improta released their own statements in early October regarding their exit from the trio.
Aric and I have decided to leave Fever 333. I won't get into the details but things were pretty bad internally, Harrison wrote in a post on social media. That plus creative differences sort of left me with no choice. That said, I'm so thankful for all the amazing fans, people who helped Fever behind the scenes, and my friends and family who supported me through all of this.
Steve and I have decided to step away Fever 333. Its layered, but ultimately, I'd just rather dedicate my time to projects that operate different than that one, Improta shared in his own post.
Shortly after, Butler thanked his former bandmates for their involvement in the group, and confirmed that Fever 333 will continue, though he didnt reveal any further details regarding its future. Stay tuned for more updates.
Different albums represent different chapters for musicians, and some would prefer to leave the older ones in the past. Such is the case with Jonathan Davis, whos opened up to Metal Hammer about the one Korn song he never wants to play again.
Daddy.
The song serves as the closing track on Korns 1994 self-titled debut record, and is the longest, clocking in at over 9 minutes. Much of the subject matter on Korn was disturbing, but Daddy was written from the perspective of a child whod been sexually abused. It was based on Davis own harrowing experience as a child, whose parents didnt believe him when he tried to tell them what had happened.
Setlist.fm notes that Korn have only played Daddy 35 times throughout their 19 years of performing. After playing it once in 1993 and again in 1995, the band didnt add the song to their setlist again until 2015, which was their 20th anniversary tour. Then, it was shelved again.
I felt like I robbed the world of doing that live for so long," Davis told Metal Hammer. I felt like I owed it to our fans that were hardcore enough to come and see us on the 20th anniversary of that album, but I don't wanna do it again.
"Going out and touring that record, I realized how dark it is – it's some depressing shit. As we got into Follow The Leader, it became more about groove. The emotion was there, but it wasn't that particular darkness we captured on that first record."
The 30th anniversary of Korn is right around the corner, however, the frontman isnt too keen on commemorating the anniversary of that song.
"I don't think I wanna go through that again," he affirmed. "It was difficult, and I think I was proving to myself that I could do it too."
A few months ago, Ross Robinson, who produced Korns debut, recalled how he convinced Davis to even record Daddy in the studio at all.
I just went up to him and held his arms, looked straight in his eyes and said, 'You need to do it,' and he goes, 'I know,' and that was it. And I still, to this day, haven't been able to get that deep of a performance from anybody. His heart was exploding, and I think we made musical history, the producer asserted during another interview with Metal Hammer.
Muse bring their Will of the People Tour to stateside fans when the English rock band visits venues in the U.S. and Canada for a North American tour in early 2023. Evanescence provide support on the bill.
Are you ready to rock? Get Muse tickets here.
Will of the People is Muses latest album. The futuristically anthemic rockers ninth studio effort, it emerged last month. It contains the singles Wont Stand Down, Compliance, Kill or Be Killed, You Make Me Feel Like Its Halloween and the title track.
Muse singer Matt Bellamy said that Slipknot influenced the album, thanks to his sons love of the metal band.
General on-sale for Muse tickets starts Oct. 7 at 10AM. Pre-sale begins Oct. 4. Go to willofthepeopletour.com and get info here. See the dates below.
Muse + Evanescence 2023 North American Tour Dates
Feb. 25 – Chicago, Ill. @ United Ctr
Feb. 26 – Minneapolis, Minn. @ Target Ctr
Feb. 28 – Austin, Texas @ Moody Ctr
March 2 – Houston, Texas @ Toyota Ctr
March 3 – Fort Worth, Texas @ Dickies Arena
March 7 – Columbus, Ohio @ Nationwide Arena
March 9 – Toronto, Canada @ Scotiabank Arena
March 11 – Quebec City, Canada @ Videotron Ctr
March 14 – Montreal, Canada @ Bell Ctr
March 17 – New York, N.Y. @ MSG
March 19 – Philadelphia, Pa. @ Wells Fargo Ctre
April 2 – Glendale, Ariz @ Desert Diamond Arena
April 4 – Denver, Colo. @ Ball Arena
April 6 – Los Angeles, Calif. @ Crypto.com Arena
April 8 – Las Vegas, Nev. @ T-Mobile Arena
April 10 – San Diego, Calif. @ Pechanga Arena
April 12 – Anaheim, Calif. @ Honda Ctr
April 16 – Portland, Ore. @ Moda Ctr
April 18 – Seattle, Wash. @ Climate Pledge Arena
April 20 – Salt Lake City, Utah @ Vivint Arena